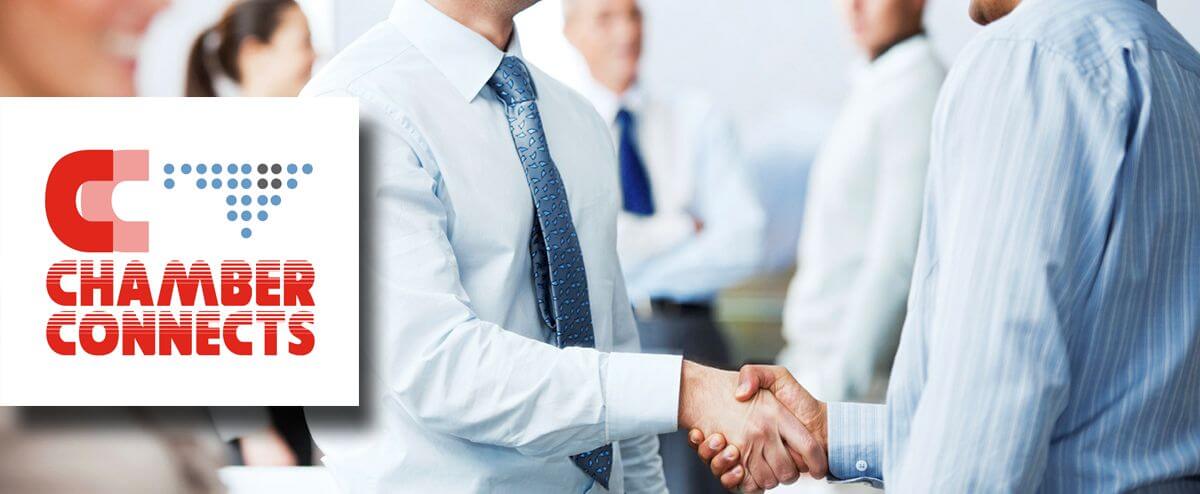 What is a Chamber Connects group?
Chamber Connects groups offer our members another way to get to know each other, and to grow their businesses by exchanging direct client referrals and leads. This opportunity is offered as a free perk of Chamber membership! Each Chamber Connects group member must represent a different industry.
By joining Chamber Connects, business professionals have the opportunity to multiply their exposure by educating fellow Chamber Connects members about their business, then when the occasion presents itself, members are able to refer each other.
Note:
You must be a Chamber member in good standing to participate.

Some groups may charge a small fee for food or drink, depending on their chosen meeting time and venue.

A minimum of 5 members is required to start a new group.

Chamber Connects groups are independently managed by group "chairs" who serve in a moderator position, drafting regular agendas and open/close each respective meeting.
Director of Member Services, Brianna Scott, serves as staff liaison for each group, providing support when needed. Support includes, but is not limited to, polling new Chamber members for prospective interest in joining, advertising open industries when they become available within each respective group, and promoting Visitors Days that serve as membership drives for the groups to gain new members.
Interested in seeing if your area of expertise could be utilized in a Chamber Connects group?
Contact Brianna Scott at brianna@hagerstown.org.
To Apply
Simply review the policies & procedures here. Then, submit a completed application to ​brianna@hagerstown.org
"The Chamber Connects group has been a tremendous place to make connections with proactive members of the business community. It is a place to form the deeper relationships that make referrals both more valuable and more natural to give. I truly appreciate the diverse nature of those that attend the group and the chance to learn more about their business and to share more about my company. But even more, I have cherished the opportunity to build trust in them and to get to know their character so that I can share referrals with confidence, knowing that those I direct to other members of the group will be treated well, and with integrity. If you are looking for a group that will enhance your connections in the community and deepen your network of trusted business colleagues, the Chamber Connects group is the place for you."

- Steven Stitely, MBA; Operations Manager, Saunders Tax and Accounting